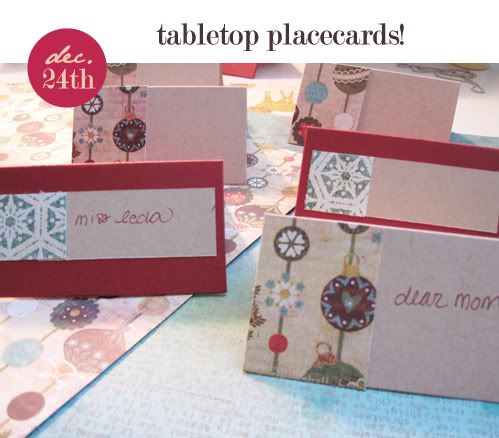 My family have always eaten dinner on Christmas eve and not much has changed! Well it usually begins in the early afternoon with a full day of grazing on appetizers and games then sometime late into the evening we get to that delicious dinner. This year our table will be the fullest with family it has ever been so I thought these would be a darling addition!
step 1: You will need the following materials: cardstock (in colors you like!), printed paper, double sided tape, paper cutter, pen.
Cut your solid cardstock to 4" x 3", and fold in half so each placecard measures 2" x 3".
step 2: Cut a contrasting color cardstock to 1 1/2" x 2 1/2", using a little piece of double sided tape attach it to your placecard just a tad to the right.
step 3: Cut your printed paper to 1 1/2" x 1 1/2" squares, and using your double sided tape attach this to the left side of your colored paper.
step 4: Write your friends + families names and set your lovely table!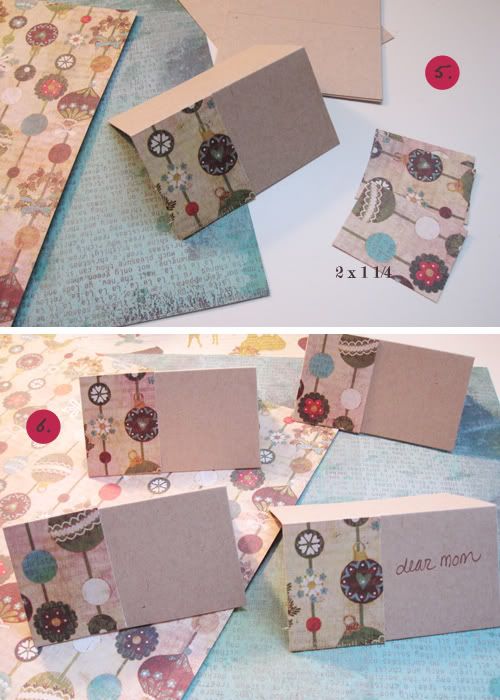 step 5: For a different look, use your placecard to write on and use some printed paper for decoration. Cut some printed paper to 2" x 1 1/4" and adhere to one side of your placecard.
step 6: Write your guest's name (or a fun quote) and set your table!
Tomorrow's my last handmade holidays post: thank you notes. Happy Christmas Eve!