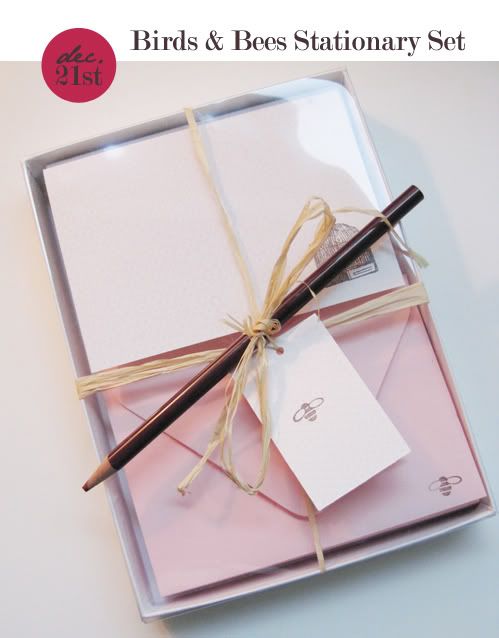 step 1: for this fun project you will need: stamps (#1-I grabbed a bird and bee set, but monograms are a classic style too!), ink pad (#2-dye ink will dry quickly), 2 sheets of cardstock, 3 sheets of text weight paper (text weight paper is just light weight paper), 10 A1 envelopes (these fit a 3 1/2 x 5), a paper cutter, 5x7 box, ribbon or raffia.
step 2: Cut your card stock down to 5x7 and then fold in half. Cut your text weight paper to 5x7 and leave large. This way your recipient gets folded cards and stationary paper for letters!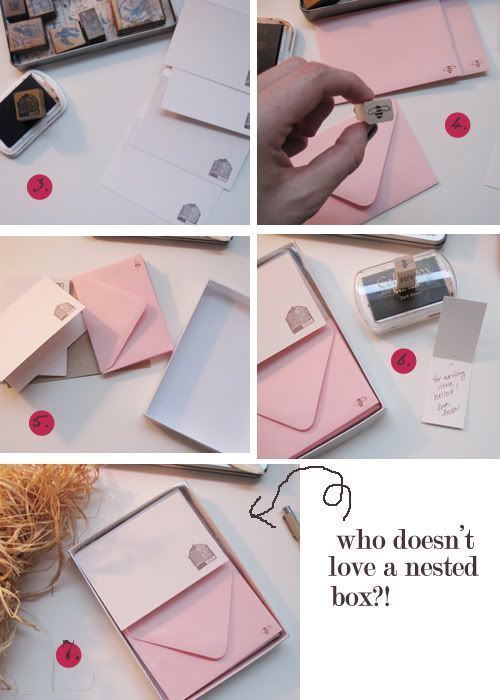 step 3: My stamp set came with several different stamps, so I used 3 for my set. Stamp an image on the front of your folded cardstock, and maybe at the top middle of your text weight paper.
step 4: While those dry, grab your envelopes and stamp the bottom right with another image.
step 5: Now that all of your papers and envelopes are stamped you can stack them in your box. Place the text weight paper flat in the bottom, fold your cards and place them on top, and place your envelopes on the other end. (Turn an envelope over behind the front one so the flap comes over the front)
step 6: Out of the same paper as the folded cards, make a small little note card to write a message in. I stamped the front with the little bee!
step 7: Close up your box, grab your ribbon or raffia, wrap up your box and tie a bow in the front. Finish it off with a colored pencil or fun pen!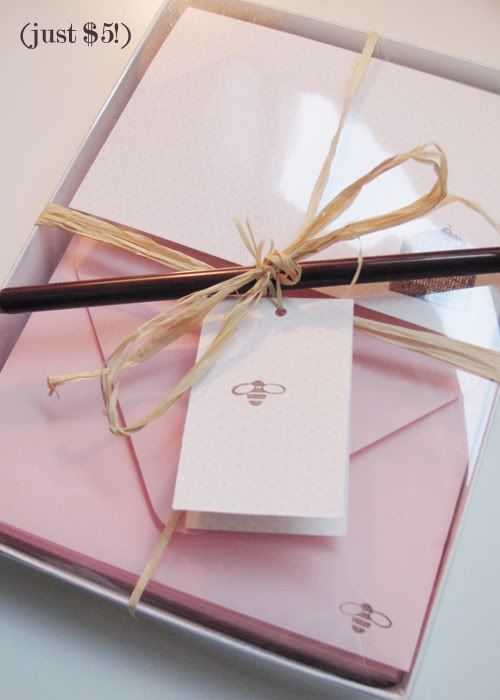 Even without wrapping this will look darling under a tree or sticking out of a stocking. Stop by tomorrow for: another surprise guest post!