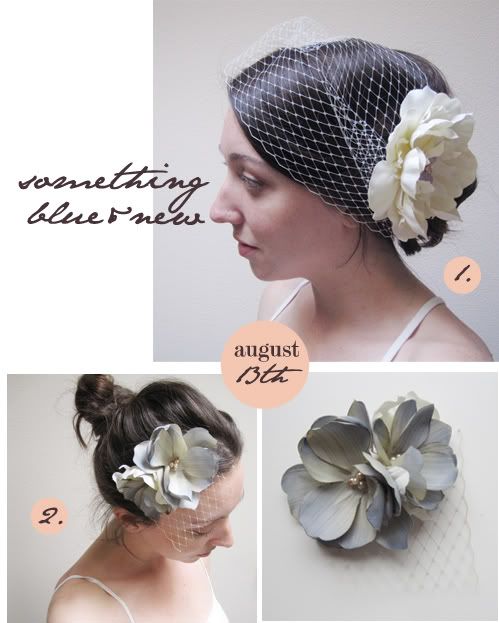 Two new (and one blue) pieces added to
my shop
this week! I find that the magnolia is the largest I would personally want in my hair but it is still as sweet and simple as the smaller roses. No. 1 is actually two pieces that you place together yourself. The veil could even be worn over the eyes for the ceremony and repositioned for the reception! Just a thought..
My next project: tulle! Pink, taupe, and ivory tulle drop birdcage veils are on their way. Tulle is bit different to work with then Russian veiling but also much softer in the end. Stay tuned!
thank you for my lovely comments on yesterday's post! Now the fun part, making them happen.