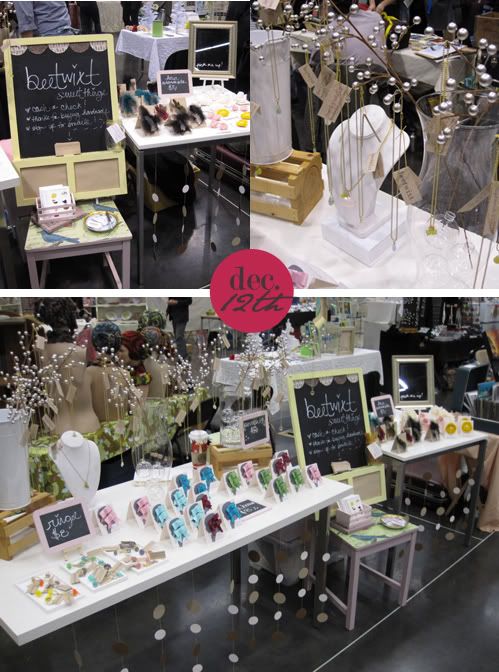 The show was so much fun yesterday and I am getting ready for day no. 2! Here is how my booth looks in the ring of all the crafty wonerlandness. Everyone who stopped by was so sweet and very complimentary, so thank you! This show was a real labor of love and seeing the final product sure does feel good. Here are a few of my crafty friends I snapped some shots of before the craziness began :)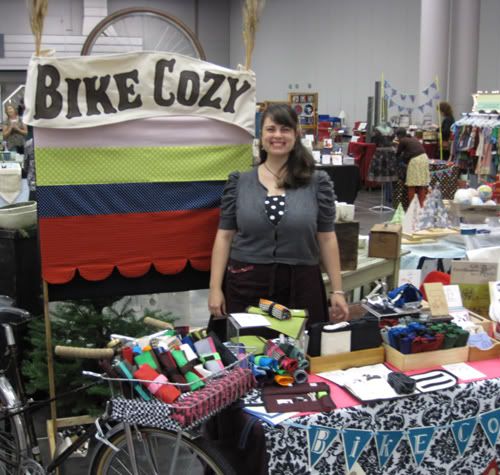 Rachel with Bike Cozy
. She makes tool kit rolls, toe cozies, lace wranglers, biking hats, and paper goods for the *everyday (biking) hero*. Her booth was so interactive, I loved it.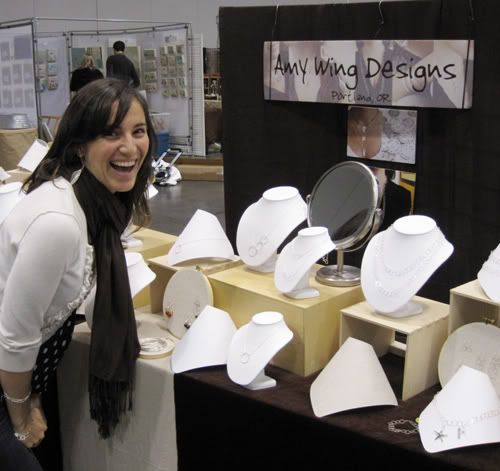 Amy Wing with Amy Wing Designs
. Amy is a metal smither with an effortless looking aesthetic line of silver work. Every year there is a new piece I drool over, this year it is the clean circle inside a circle. *big heart*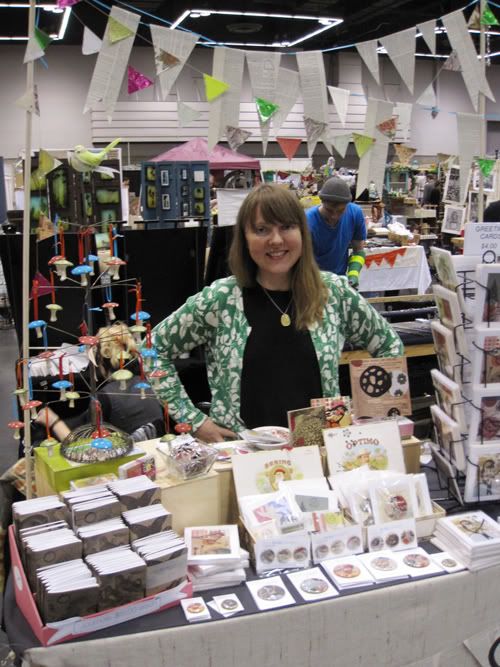 Barb with Ciao Birdie. Barb is an ephemera collage artist who creatively has put her print work onto cards, buttons, magnets, journals, oh and she makes darling little mushroom ornaments. My day job is going to start selling her work this month, we are all pretty stoked about that!
There are many more friends but the doors were opening and I had to scoot back to my home base. The show is at the Oregon Convention Center, Hall C, from 11-5 pm today. Please stop by and say hello!