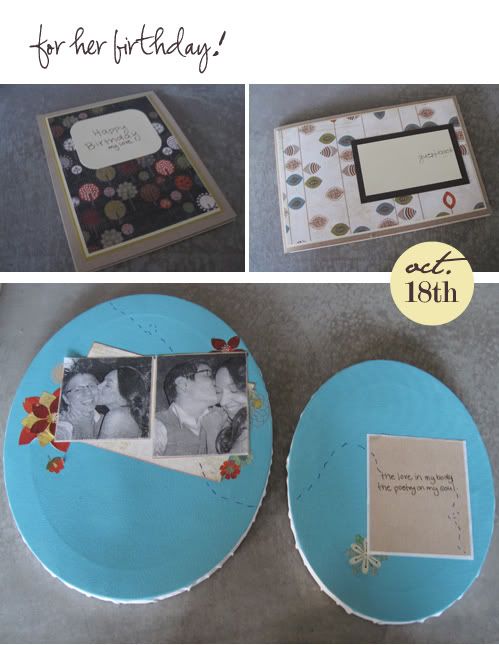 It was my sweetie's birthday yesterday (
and
it's my
brother's
birthday today!) I am so jealous (in a nice way) of their fall birthday's. The weather has been the perfect compliment to October in Portland. Not a cloud in sight, slight frost in the morning, and red trees as far as the eye can spot. Knowing my sweets also loves all things fall I used a new paper line out,
Pyrus
from my all time favorite brand
Basic Grey.
I used the tree lined papers for her birthday card, guest book, and the little cards telling her where to go and when for her birthday party! The canvas' were her birthday gift from me. I haven't used paints in way too long, I miss mixing colors and creating collages on canvas!
Here she is blowing out her (30) birthday candles. Sorry for the nightime/bluriness, although I still love this photo. Now I think left over birthday cake will go nicely with my coffee. Happy Birthday to you both!