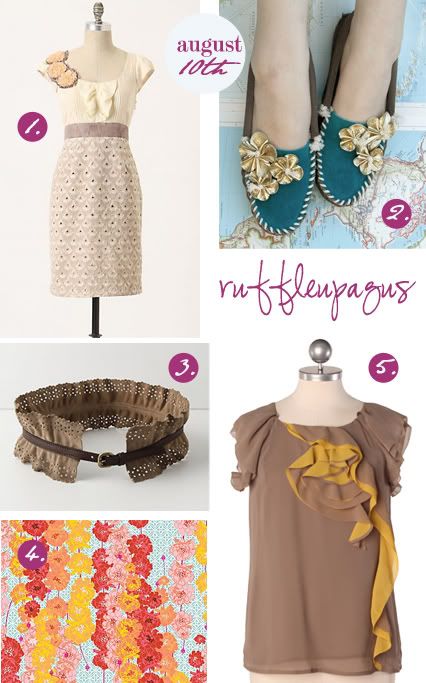 Ruffle overload! And I love every part of it. I am such a girl's girl and ruffles are my dear friend. I went looking for pieces for this collection and stumbled on a whole shop dedicated to ruffles at
Ruche
. This particular detail never tires for me. It is elegant, whimsical, and feminine always. And I have wanted to blog about
Darlingtonia
for a while now! She designs and hand makes moccasins and crushed velvet bows. The turquoise + gold pair are on my getting too long wish list of handmade. Check her out.
In studio news I added this
new
piece to my BeeTwixt shop! More designs to unfold over the next two weeks. And I am on the search for guest bloggers. (!) I am going to be vacationing early fall and have
promised
that the computer is staying at home. I have some sweet posts in mind but have always wanted guest writers! Let me know.